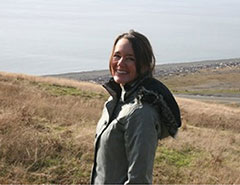 Cynthia Brast
Student
"Going through this [UF Entomology distance] program of study has gifted me with so much more than I could ever have imagined. I hope you know how fortunate I feel to have such wonderful instruction and inspiration from the members of your department. I hope as I finish my degree that I am able to mentor others in my professional and volunteer endeavors in kind. You have truly put together a great distance program and I'm thankful for the opportunity to be a part of it."
---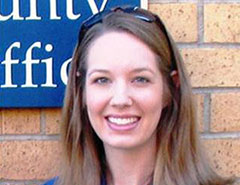 Whitney Cherry
Student
"The Entomology and Nematology Distance Learning Program was such a blessing for me. My husband and I were both able to maintain full-time employment and raise our family more than 300 miles from the Gainesville campus while I earned my degree. The Ent/Nem department faculty and staff were easy to work with, and my professors seemed very aware of the unique needs of distance learners.

They took those needs into consideration when designing their courses and assigning work, thus making tasks more manageable. The program wasn't easy, but the challenge was reasonable, and the experience was totally worth it. I am very grateful for the opportunity I had to earn this degree online, as it would not have been afforded to me otherwise."
---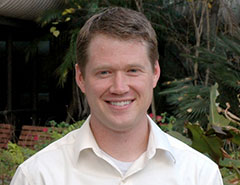 Trenton Frazer
Director of Entomology and Technical Services, Alterra
"The University of Florida entomology online distance program has given me an opportunity I would never have had otherwise to continue my education. Since I'm a husband and a father, I couldn't afford to go to full time graduate school. I'm so happy I found the University of Florida because I was able to get a master's degree in entomology while being fully employed.
I had access to all of the resources the University of Florida had to offer from my off-campus internet access. My professors were only a phone call or an email away, and they were always available for me whenever I needed them. Instead of being in a big classroom full of students, I felt like my professor was my own private tutor! I had easy access to my lectures either online or on CD, and I was able to interact with other online students in my classes via the class's online discussion boards.
I was able to complete this program on my time since I had the flexibility to take as many classes as fit my schedule. Unlike other online colleges or certificate programs, the online degrees provided by the University of Florida carry with them the respect and legitimacy of this major, nationally ranked university. It is because of this distance program that I am able to say with pride and complete confidence that I have a master's degree from the University of Florida!"
---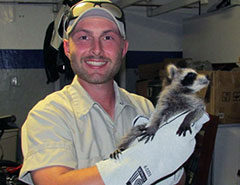 Brendan Mangnitz
Student
"I enrolled myself into the University of Florida Distance Learning Program to further my education, pursue a background in entomology and receive my pest control certification. I figured between my business management degree from USF and a background in entomology from UF, and with an open and honest heart, I would be able to create a pest control company here in Florida that people would actually want to use!"
---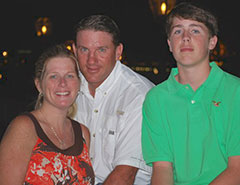 Bryan Ranson
Student
"This past year has been incredibly busy and a lot of fun working toward my Pest Control Technology certificate. Although I hold my certification in Massachusetts, I truly learned a massive amount of information through your course. Thanks again for all your help.
Update: I took and aced both the GHP and L&O exams on the same day last spring. I am now a certified pest control operator in both categories. Your classes were not only very interesting, they prepared me very well to take the exams. The proctor couldn't believe I finished the first exam in 44 minutes and the second in 52 minutes, scoring a 90 and 91 respectively. I also want to mention that the insect collections were the most challenging and enjoyable part of the entomology courses for me personally."